Transform Ads into Recommendations with
Consumer Insights-Led Solutions
Discover and identify your most valuable potential users, and then acquire and re-engage them through Affle's platforms. Designed to help marketers connect with consumers, our deep-learning, AI-powered algorithms transform ads into powerful consumer recommendations to deliver enhanced ROI and engagement.
Create Greater Impact Through
Vernacular & Verticalization
Our comprehensive ability to drive real growth for your marketing needs is anchored in the 2Vs - vernacular and verticalization. We create unique and integrated consumer journeys for marketers to help them get more out of their advertising. Our solutions aim to reach >10Bn connected devices including Smartphones, Connected TV, personal wearables, and smart household appliances.
Vernacular
Create hyper-personalised actionable advertising and deliver integrated on-device experiences to consumers in their own languages.
Verticalization
Achieve higher conversions with targeted contextual advertising to drive exceptional ROI through deeper vertical-specific insights.
High-Impact Technology at Scale
Affle's first patent on 'Consumer Acceptable Advertising' was filed in 2005 in the US and it continues to drive our consumer led ad innovations. Affle's platforms continue to pass the most stringent industry accreditations and uphold the highest standards in ethical advertising.
21
Total Patents
As of Sept 30, 2022
6
U.S. Patents Granted
15 Patents Filed & Pending
(related to futuristic tech use cases)
3,200,831,721
Total Connected Devices Reached
Period October 2022 to September 2023
Our Platforms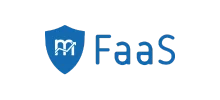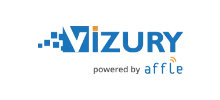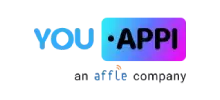 Want to Power-Up your Advertising Campaigns with Affle's platform led solutions?
Get In Touch